Choosing the Right A/C System for Your Northeast Florida Home
Not all A/C systems are designed to handle the extreme Northeast Florida heat or humidity. If your A/C unit leaves your home too hot and stuffy or needs constant repairs, it's time for a change. Don't let poor air quality stop you from doing what you love at home. Get back to your comfort zone today by finding the perfect A/C system for your Northeast Florida home.
Find the Right Size
Your unit needs to be large enough to keep your whole home cool and comfortable. That said, bigger is not always better. Oversized equipment cycles on and off more frequently, shortening its lifespan and making your home less comfortable. You'll need a certified technician, like the professionals at A/C Designs, to take measurements of your home and calculate the proper size needed for today's standards.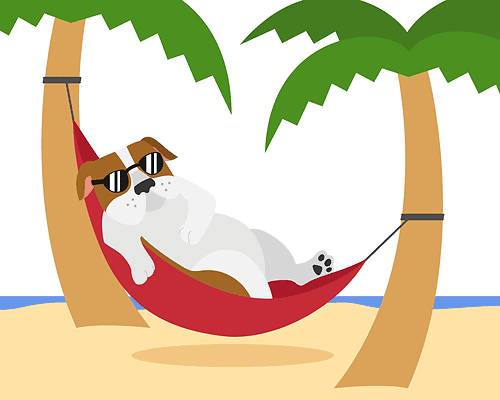 Maximize Energy Efficiency 
Why spend more on your energy bills than you need to? Check for the Seasonal Energy Efficiency Ratio (SEER) when comparing units to help keep your bills low. The minimum required SEER for units installed in Northeast Florida is 14, so look for units with SEER ratings of 14 up to 25. The higher the number, the more efficient your system. 
Consider Humidity Control
High humidity levels cause discomfort for Northeast Florida homeowners year-round. Many homeowners don't realize that an efficient A/C unit can dehumidify their home when they have a high Sensible Heat Ratio (SHR). This rating shows how much moisture a unit removes from the air. Systems need a rating of at least 0.7 to handle our summer heat, but this rating often isn't listed on unit labels. A/C Designs will make certain you've chosen a unit with proper SHR for your home. If your home feels cool but clammy, with heavy, stuffy air, ask us about adding a whole-home dehumidifier to your installation package as well. 
Improve Indoor Air Quality
The quality of the air that you breathe makes a huge difference in your home comfort. In Northeast Florida, pollen, mold and mildew is a constant issue. Thankfully, the right A/C unit can help rid your home of these unwanted pollutants. Choose an A/C system that captures and kills mold, pollens and dust smaller than three microns. At A/C Designs, we also offer supplemental systems such as UV germicidal lights. When added to your A/C unit, these can destroy viruses and bacteria, keeping your home healthy and safe.
Ensure Quality Installation
Even the best A/C unit can malfunction if it isn't installed properly. At A/C Designs, our certified technicians ensure that each unit is leveled properly on your property and that all ductwork is connected correctly for maximum efficiency. A/C Designs will keep your systems running smoothly so you never have to worry about your home comfort.
Find the Best Warranty
Today's HVAC manufacturers offer a base five-year warranty on parts and compressors. However, HVAC manufacturer warranties don't always cover all of the risks associated with owning an A/C unit. Many warranties are limited, with risks like accidents, storms and critter damage not covered. When buying a new unit, be sure to ask about warranty coverage. At A/C Designs, we offer an industry-best, ten-year warranty on all parts and compressors as long as you own the home.
Choosing the Right A/C System for Your Northeast Florida Home
There's nothing more important than feeling comfortable in your home. When you choose A/C Designs for all your heating, ventilation, and air conditioning needs, you can be certain that you'll stay in your comfort zone for many years to come.
Why Choose A/C Designs?
NATE Certified Technicians
24/7 Emergency Services
Over 5,000 New Units Installed Every Year
Voted Jacksonville's Best A/C Company 4 Years in a Row
Industry-Best 10-Year Warranties
Serving Northeast Florida for 16+ Years
Locally Owned and Operated
Fully Licensed and Insured #CAC1813372